So this week, I found an 8 year old tin of matcha in my tea stash.
It didn't look pretty.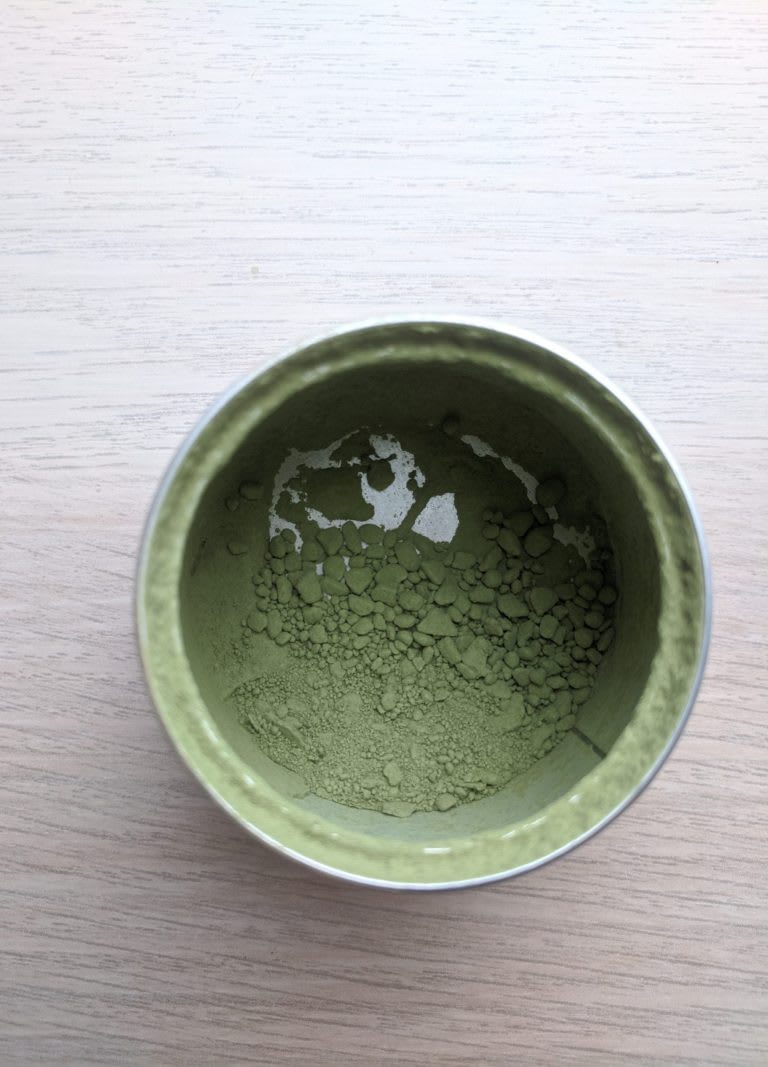 Maybe taking the Tea Curious "let's try everything!" mantra too seriously, I whisked it up, drank it, and it was pretty disgusting.
After years of sitting in my tea stash in a loosely closed tin, it had slowly but surely soaked up the very mild scents of my tea room, so it ended up tasting more like carpet cleaner than green tea.

Grossssss.
–
You've probably heard that most green teas should be drunk as fresh as possible, and that matcha especially should be drunk within the first couple months after you open the tin.
90% of the time, that's about right.
There are certainly some green teas that can mature over time, like houjicha and good gyokuro or sencha, but for the most part it's probably best to just drink down our green teas within the first year or two.
And unless you're super mindful or Marie Kondo or both, I'm sure you have some old green teas lying around too.
Whether it's teabags in the back of the cupboard or some fancy spring harvest teas you never got around to finishing, I want to challenge you to find your old green teas and get them moving again.
Don't be me, drinking 2012 matcha in 2020.
Let's drink those green teas down.


In the next 10 days, try to use or drink down 7 green teas before they go the way of my dusty old matcha.
This can include green teas from 2018 or 2019 too, since many of them are already moving past their prime.
Brew them hot or cold, cook with them, bake with them, or maybe gift them to someone who just likes having green tea pile up in their closet.
You may be surprised by how well some green teas can hold up, and for the rest, there's always the option of re-roasting. (More on that later.)
It'll be a blast.
Give it a shot, and join us on Discord or Instagram to share your progress with other curious tea friends.

Cheers!

Rie
–
P.S. The Green Tea Drink Down Challenge runs until Sunday, March 8 2020. I'll also be giving away two samples of the amazing 2004 Uji Gyokuro from Thes Du Japon, along with other gyokuro teas to compare, to two random winners! Your explorations could also win you some nifty tea cat postcards from Taiwan. I mean, seriously, they're the cutest.
The Tea Practice : The Green Tea Drink DownTo join, just post a photo and description of your green tea session and tag #GreenTeaDrinkDown on Instagram, or find The Tea Practice channel on Discord. Have fun!