What's The Point of Water Experiments For Tea?
Here's the deal: If you drink tea, but you don't really care what it tastes like, you can stop reading now.
But if you enjoy exploring the flavors, textures, and aromas of your tea, you should be paying attention to your water. Bad water can turn even the most delicious tea into dishwater, if you're not careful! Is it worth investing in good tea, when your water ruins it at the end?
You can see how drastic the differences can be in my "Comparing Bottled Waters for Green Tea" experiment, where I found that out of 8 waters, a full half were pretty bad for the tea. I was really disappointed! And even if we rule out my flavor notes, since flavor can be a matter of opinion, just check out the color differences in those photos. Water makes tea taste, feel, smell, and even look different.  
This effect isn't limited to green teas, either. All teas are affected by water, even the darker ones! Check out this Assam black tea, which I brewed in the exact same way for each cup, just with different waters. I used Aquafina, Arrowhead, and my dreaded Las Vegas tap water. Doesn't it look like a completely different tea?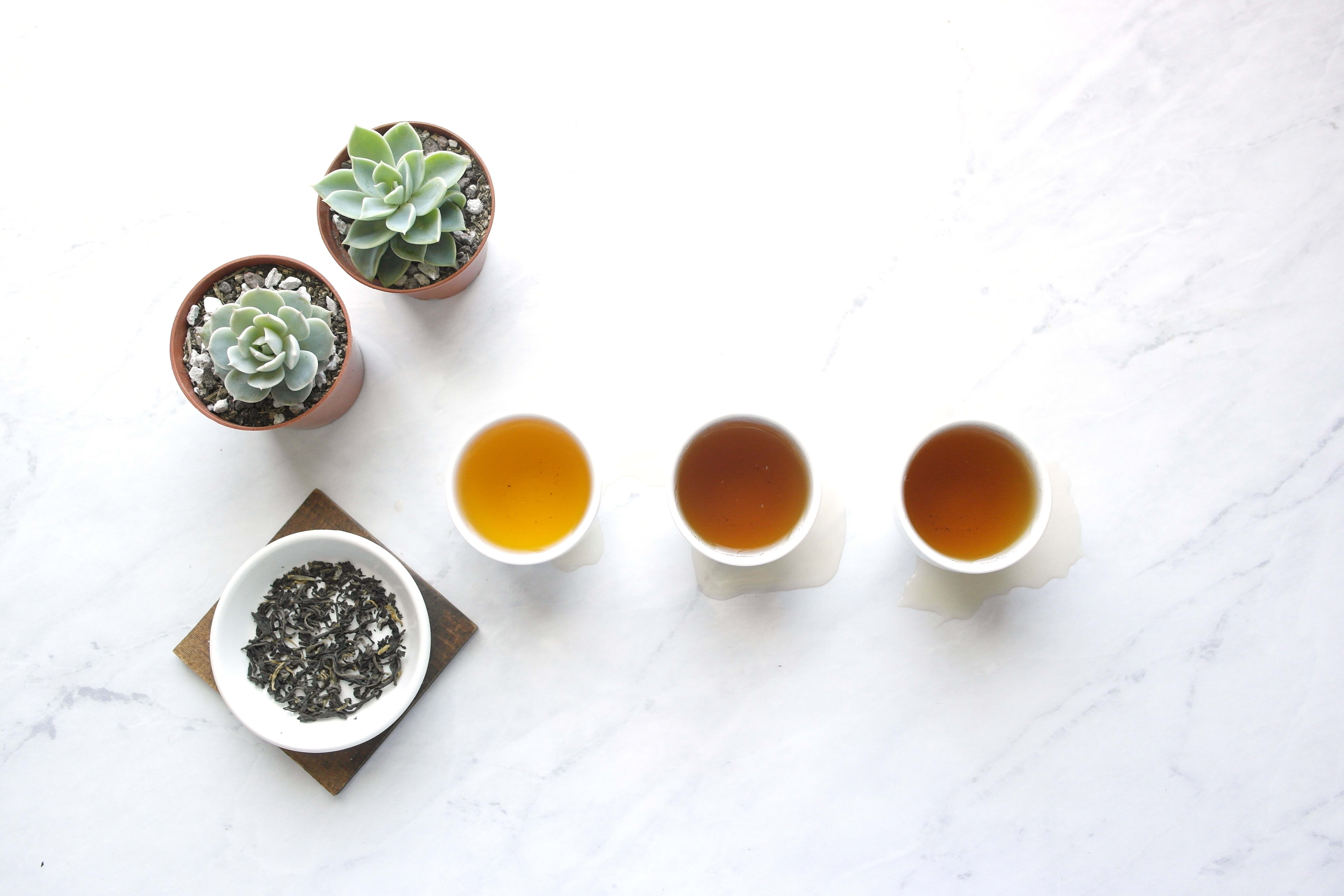 Spoiler alert: they tasted pretty damn different. Out of the 3 cups, one was decent, one was really good, and one was way off! It shouldn't be a surprise to me, since I've been fiddling with water for years, but it still does surprise me. More importantly, it never stops being really, really fun. It's almost like drinking three completely different teas!
This water stuff isn't something I just made up on my own, though…
My obsession about water for tea is all thanks to Las Vegas, my home, where our tap water tastes like something out of the local swimming pool. It's heavy, chlorinated, and terrible for tea, so I had to figure things out really quick.
Luckily, I got help from some much more experienced folks. Folks who happened to live a long, long time ago. As it turns out, in Chinese tea culture, tea scholars were all sorts of obsessed with water, too. Some consider water to be as important as good tea, if not more so. There are even stories of tea fanatic emperors who would send servants to faraway places for specific waters for their tea, or who could tell the exact source of the water just by tasting it.
You can read more about Chinese tea culture and water in Ling Yang's Tea and Chinese Culture, on pg. 43, available as a preview online.
Luckily for us, we don't need imperial servants to get good water. Even a cheap, $13 home filter can make a world of difference for your water quality and tea. Also, good water can be pretty affordable at your local water store. It's also better for the environment to refill your bottles at these types of stores, rather than relying on branded bottled water. Here in Las Vegas, I can get 5 gallons of purified water for $1. It's already much better than my tap water, but I adjust this water by adding minerals back in for taste. (We'll talk more about water additives in a future post.)  
But what if you already have great water for tea?
When I first started posting my water experiments on Instagram, I received some confused messages from tea friends in Finland and Sweden. "I didn't know that water mattered so much for tea!" they said. "Also, did you know that in Finland, our tap water is better than bottled water?" (Cue the jealousy!)
Seriously, you are really lucky if you have good water for tea. However, even if you have awesome, perfectly delicious water coming out of your faucet, I still recommend trying out these water experiments. Until you compare your water side by side with others, you won't know exactly how it really affects your tea. I've found that there are plenty of great waters, but each one will bring out something slightly different from the tea. If we look back at the "Green Tea" experiment again, most of the waters brought out sweet notes. However, only 1 out of the 8 waters was able to extract a rich, nutty flavor that blew my mind for that tea. None of the other waters even came close. 
Doing Your Own Water Experiments
Okay, I've been talking about water for a while now. But please, don't just take my word for it. While I'll definitely keep sharing my own experiments, so we can trade notes and learn from each other, it's always better to test things for yourself. This is especially true for tea, where flavor notes and experiences can be pretty subjective! Something that tastes amazing for me might taste pretty boring for you, and vice versa. It's important -and frankly, more fun – to see the results for yourself. 
If you've never done experiments like this before, try testing a familiar tea with your current water and two or three other waters, side by side. Use the same brewing parameters (temperature of water, amount of tea, teaware, kettle, etc.) for consistency, changing only the water each time. I really like using white cups for these experiments, so you can see the color differences, too. You'll even find that some waters stain teaware much more than others. 
Check out what I found on my white cups with the Aquafina vs Arrowhead comparison. You can see that Arrowhead immediately left a dark, brown stain on my cups, while the Aquafina left my cups squeaky clean. This makes sense, as Arrowhead, a hard spring water, is high in calcium. The tannins in black tea react with calcium to create these annoying stains!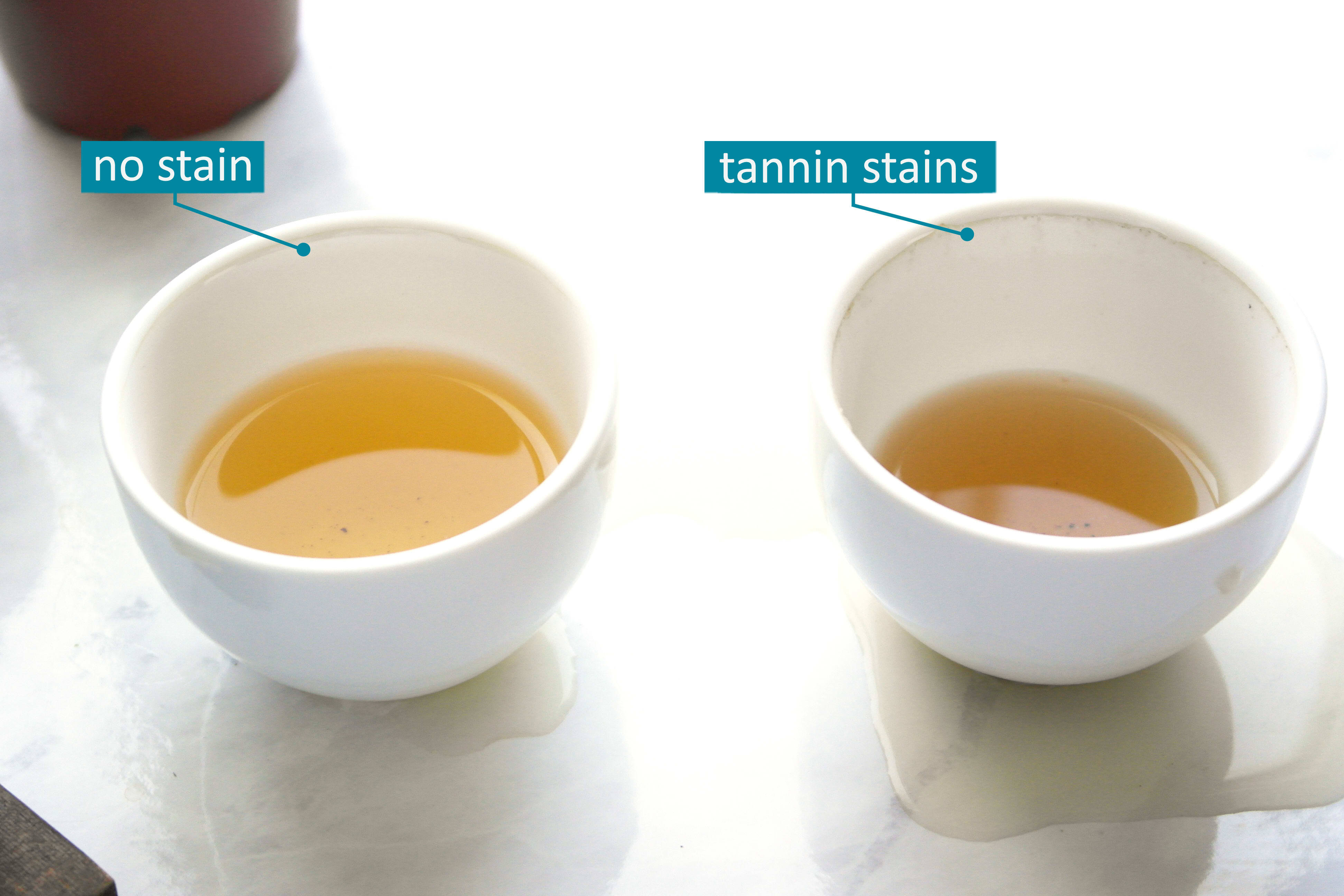 Finally, if you're having trouble tasting the differences, try doing the experiment with some friends! It's tons of fun to compare notes in a group. My favorite experiments are ones that I've done together with friends, even if they've never done comparisons like this before. Actually, it's even more fun when they've never done it before, since they always say something like "I don't have a good enough palate for this!". And yet, most of the time, they're able to pick out some huge differences in the tea. 
It's Not About Perfection
Just note that the point of water experiments isn't to find the absolute best, most perfect for every single tea session. That's just not realistic, or sustainable, and we don't want tea to become a chore. The point of studying water is to become more mindful about everything that goes into tea. By being aware of all the variables that are affecting our tea, even if we can't make them "perfect", we can brew just a little better each day. And when something seems wrong with a cup of tea, you have the tools and experience to troubleshoot it.
I guarantee that, someday, you'll bring some awesome tea to a friend's place to share. You'll be super excited to share it with them, and you brew it up… only to find out that, for some reason, your awesome teas are tasteless! At that moment, you'll be glad to have played around with water and tea. You'll know to do the Chinese emperor thing, of course, and send a servant to Jade Spring Hill for fresh water.
Or maybe just pick up a decent bottled water from the store, and give your friend a heads up that water matters for tea. Who knows, maybe they'll want to join you on the next round of water experiments…
Next time, the Water Matters series continues with a simple, illustrated guide to water quality. Learn about TDS (Total Dissolved Solids), and how it impacts the taste of water.