About The Course
Over 3 weeks, we will cover teas and discussions related to your topic of interest, through:
1x weekly one-on-one call
Check-ins through IG
Topics of Interest
Tea 101: Basic Brewing and Fundamentals
Tea Regions
Tea Purchases: Becoming a Confident Buyer
Ethics in the Tea Industry (Social, Environmental, and Political Concerns)
Advanced Brewing Techniques
Tea Aesthetics & Community Hosting
Tea Program Development
Seasonality and Individual Preferences in Tea (Cha Qi)

About Your Coach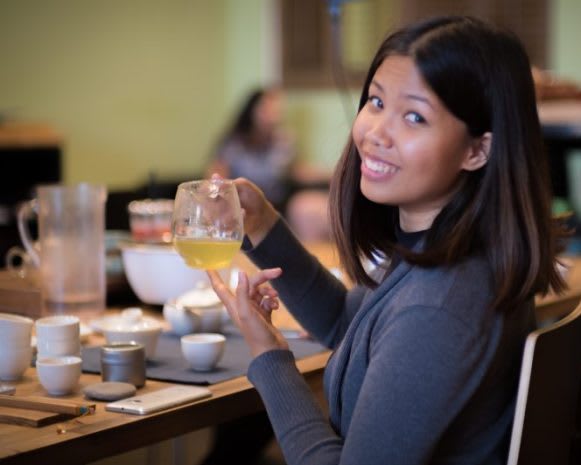 My name is Rie and I'm the founder of Tea Curious, as well as a professional educator and consultant for the tea industry.
I've been serious about tea for 11 years and counting. Along the way I've seen the ins and outs of the tea world, both as a consumer and as an active part of the wholesale tea biz.
I've bought bad tea, made questionable teaware investments, and seen the ebb and flow of the market over the years. Through it all, I've become confident in my ability to select fantastic teas and serve them in various contexts beyond my wildest dreams.
In 2019, I participated in the first ever Tea Masters Cup USA in Las Vegas, NV and won 2nd Place in Tea Preparation and 4th Place in Tea Mixology.
I also host tea workshops across the country at events like Northwest Tea Festival, Brooklyn Coffee & Tea Fest, and LA Tea Festival.
I'm not a supertaster, nor did I grow up with a tea drinking family.
All it takes is practice, and a little guidance.
I want you to feel confident as you navigate the tea world, too.
Let's work together to get you started.